Tendance Coatesy
These are, apparently,  GALLOWAY'S 6 DEMANDS FOR BRADFORD WEST.
Look hard and you will not discover any distinctively socialist politics.
Tower Hamlets schools have been transformed by Blair-Brown and Cameron.
Pleading for government offices to be transferred to Bradford, well….
Car Insurance? Bride Price?
Of the 193 member states of the United Nations, 135 have reconsidered Palestine (something we too support) – and you can bet that not many are socialist either.
He also stands for this: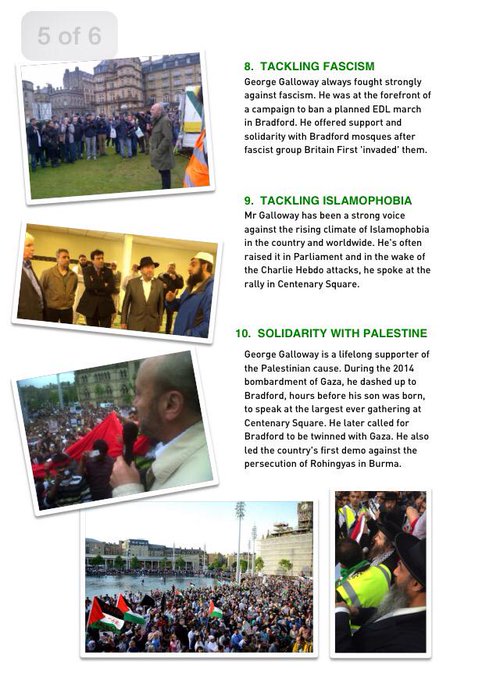 Ah yes, this was his speech about Charlie Hebdo at the infamous 'Rally of Hate':
we will not allow this Charlie Hebdo magazine to be described as a king of loveable, anarchic, fun book of cartoons.

"These are not cartoons, these are not depictions of the Prophet, these are pornographic, obscene insults to the Prophet and by extension, 1.7billion human beings on this earth and there are limits.

"There are limits. Ther
View original post 184 more words